Being able to transform into a detective has never been so easy if you take a trip through space and time to Mystery Match Village. This place is like a horror movie mixed with scenes of fairy tales. The reason people liken this game to that is because you have the opportunity to discover and conquer the mysteries behind a horrible death. Along with that is showing creative talent with the castles of Kings fall.
WINTER GARDEN WITH UNIQUE WONDERLAND
Winter is near, we don't miss any opportunity, or festive occasion has brought deals in new releases. This year is no exception; a winter garden is waiting for players to visit. There are beautiful, magical snowflakes here. With it, you can unlock brand-new unique wonderlands. Or you can even collect them and bring them back to your manor to decorate.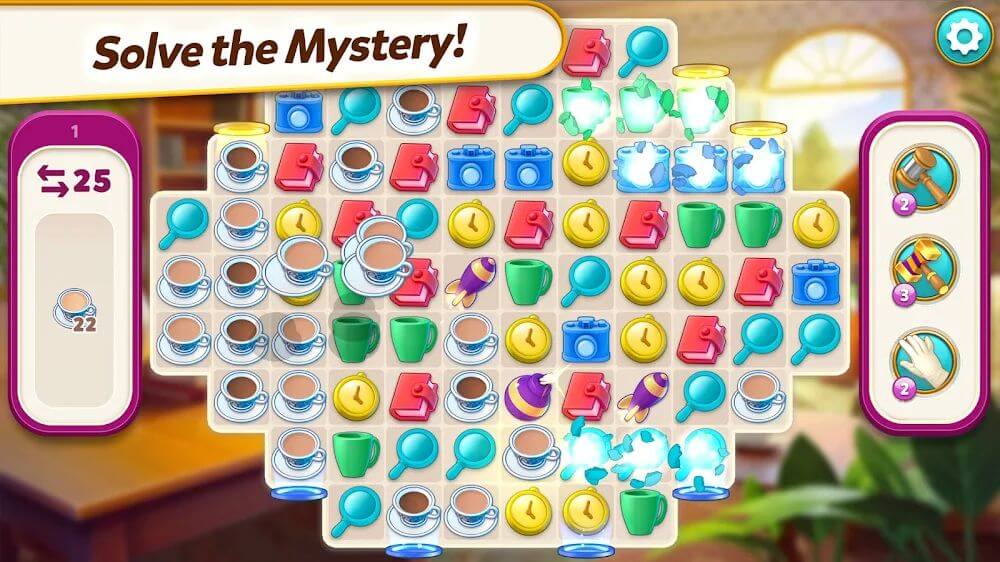 TEAMING UP WITH HERCULE POIROT TO UNCOVER THE MYSTERY OF DEATH
We'll take you to Agatha Christie, where it's definitely a challenging horror scene. Suppose you are an extremely passionate person and a fan of detectives with eyes that meticulously observe every nook and cranny along with a brain with unlimited intelligence. What are you waiting for without plunging into this quest anymore? Specifically, you will cooperate with the detective known as the greatest in the world for the first time.
Hercule Poirot is the name I want to mention; he comes there and begins his arduous journey. However, he is not alone because he has you by his side in every situation, in analyzing and finding clues. The sudden and strange death that took place on the Nile was the cause that brought Poirot here. The two people work together, sharing their knowledge and experiences with each other so that they can find the truth in the fastest and most accurate way.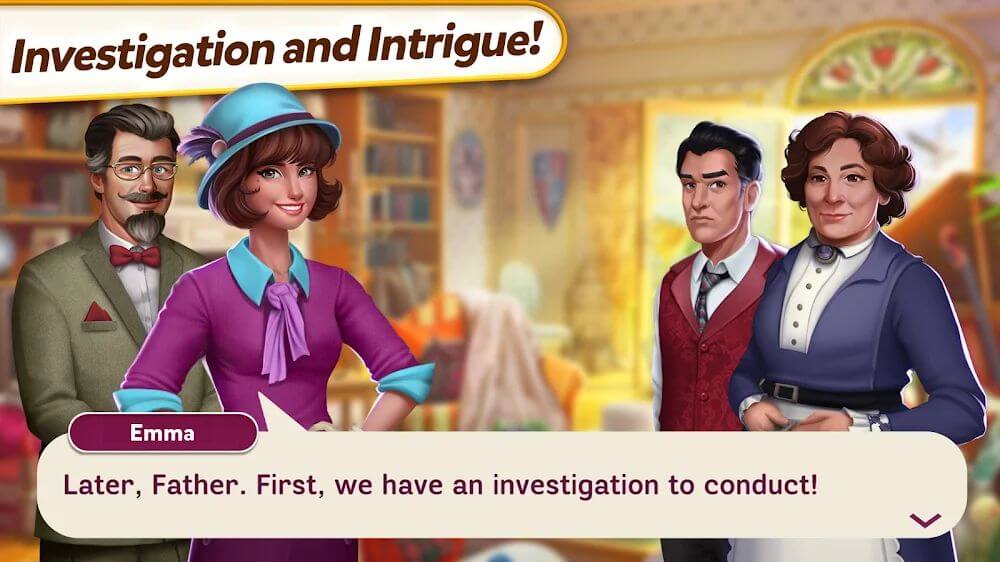 INTERVIEW WITH THE SUSPECT
Not stopping there, more things will come your way in Mystery Match Village. Specifically, it is a faraway journey on the SS Karnak ship in the 30s. The unique experiences of the adventure to Egypt welcome you to visit. Along with that are unexpected turns in the murder cases when you have to interrogate five scary suspects.
Mystery Match Village is known as the hell of detectives when faced with complicated things to solve. We give you certain suggestions when you get stuck. Including the clues focusing mainly on the two most secret clues, that location is not strange, but it is the two locations where two anonymous objects exist. Your investigation will be able to instantly divert your mind with clues that seem relevant but are not, and vice versa.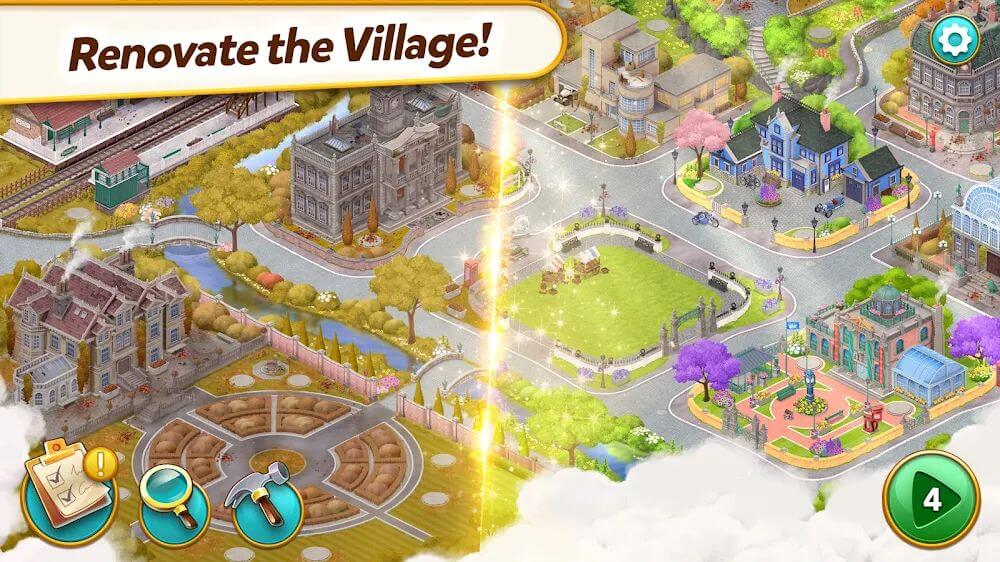 THE VILLAGE AND PUZZLES
Not stopping there, Mystery Match Village also brings you an exciting traditional puzzle game that is Match-3. Players can swap and match the trio to solve puzzles and get instant rewards. They are the foundation for you to build and disguise the classic village of Kingsfall. Conquer this village with your own stars right now.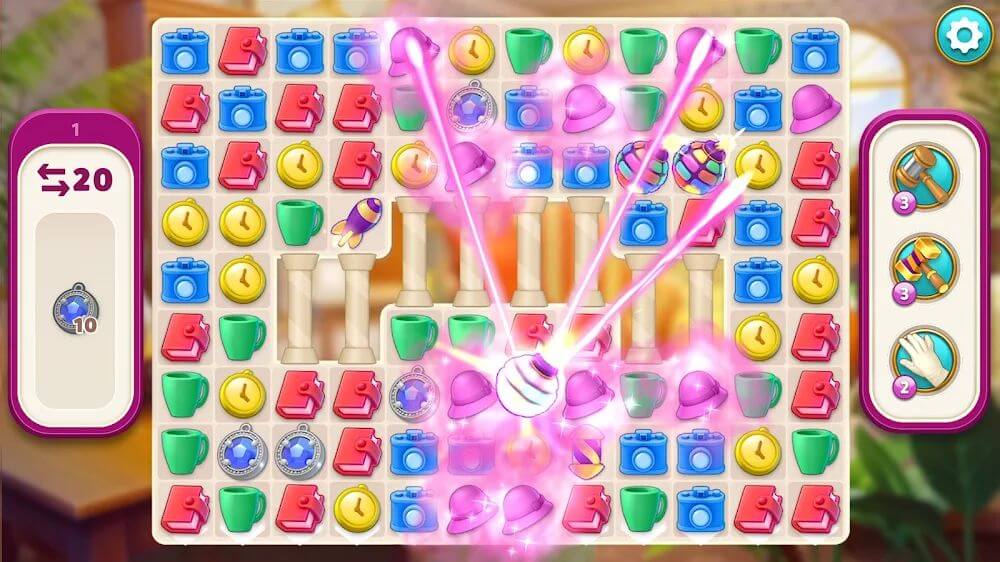 FEATURES
Immerse yourself in the investigation of the death on the Nile with complex and confusing clues.
Join detective Hercule Poirot to conquer the mysteries behind the legendary deaths.
Embark on the task of interrogating five suspects to find particularly beneficial clues.
Use your player's wits and flexibility to swap and match awesome triples.
Take on the quest to disguise and rebuild the village of Kingsfall, turning it into a new face.